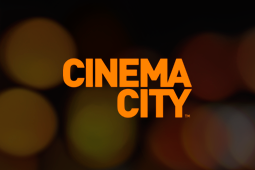 Do kín zamierilo nové japonské anime Sword Art Onine
Japonské anime je úplným fenoménom, ktorý v poslednom čase získava obrovskú popularitu aj v našich luhoch a hájoch. Predstaviť ho v stručnosti nie je práve ľahké. O tom, aké podarené a jedinečné môžu týmto špecifickým štýlom animácie vytvorené filmy byť, svedčí napríklad dnes už notoricky preslávená a úplne legendárna tvorba Studia Ghibli, ktorého spoluzakladateľom je legendárny Hajao Mijazaki a ktoré sa bez preháňania stalo celosvetovým fenoménom a je tak, čo a popularity akýmsi "ázijským protipólom disneyoviek." Snímky ako Môj sused Totoro, Cesta do fantázie, alebo Zámok v oblakoch pozná a videl snáď každý. Práve tie sú dôkazom, že preniknúť do povedomia celého sveta nie je pre tento žáner nemožné.
Preto sa na anime pochopiteľne dostáva aj v prípade uvedenia do kín, kde sa môžete momentálne tešiť na Sword Art Online - Aria of a Starles od režiséra menom Ajako Kóno. To je síce súčasťou širšieho fikčného sveta, vidieť ho však možno bez problémov aj samostatne. Svet sa v ňom predstavuje z menej známej perspektívy a snímku si užijú aj fanúšikovia, ale aj noví diváci. Príbeh rozpráva o dni, kedy bola spustená prvá VRMMORPG na svete, Sword Art Online. Hráči, ktorí sa do nej pripojili sú však neskôr Pánom hry uväznení vo umelej realite a nemôžu sa odpojiť. Ak tu zomriete, zomriete aj v skutočnom živote…
Desivé a realitu mrazivo reflektujúce vízie vplyvu umelej inteligencie a umelo vytvorenej reality na náš svet sú obľúbenou a vďačnou témou. Na myseľ by určite prišiel napríklad veľkolepý filmový hit Ready Player One od Stephena Spielberga. Tu sa však stretávame s nevšedným poňatím, ktoré rovnako ako mnoho ďalších anime vychádza z predlohy v podobe mangy. Tej sa u nás podobne ako anime filmom a seriálom dostáva ohromné ​​pozornosti. (Sword Art Online u nás vydáva vydavateľstvo Crew).